PRODUCT RANGE

Boiler Pressure Parts

Boiler Accessories

Steam Accessories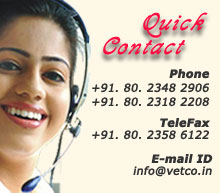 QUALITY
Our internal standards of Quality Control are stringent and our Q. C. Programme is approved by various Inspection Agencies & Boiler manufacturers. Third Party Inspection Services are provided on demand along with statutory IBR inspections.
Our manufacturing crew consists of HP welders, Mill right fitters and quality control Engineers having more than two decades of experience in manufacturing boiler components. We have vast experience in manufacturing different kinds of pressure parts, some comprising over 100 Kg/cm2 working pressure and over 5000 C working temperature. Our crew has experience in handling various kinds of carbon and alloy steel materials of varying grades.
We are in progress of obtaining ISO 9001-2000 & we work promptly with QAP assistance.